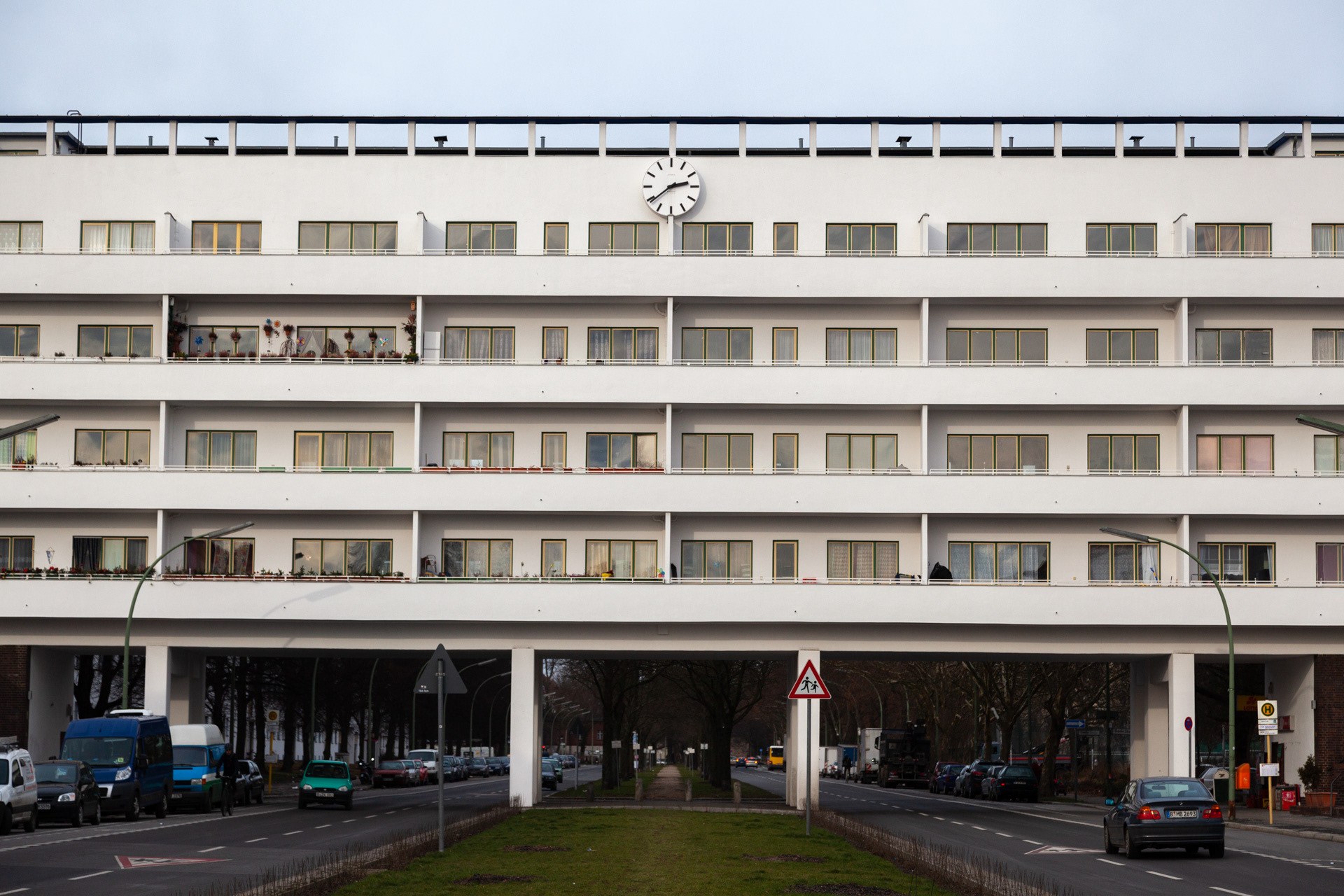 The White City, also known as Swiss district, is a typical residential area in Reinickendorf, built in the 1920s and since July 2008 it is included as one of six Berlin Modernism Housing Estates in the UNESCO list.
The settlement Schillerpromenade was led by city architect Martin Wagner, who was also responsible for the execution of the Hufeisensiedlung in Britz, the Siemens City in Spandau and the Uncle Tom settlement in Zehlendorf. Wagner was dismissed in 1933 by the Nazis and emigrated to Turkey.
The village with its characteristic white appearance was inspired by the architectural style of New Objectivity. There was a more sophisticated infrastructure with a thermal power station, two community laundry rooms, nursery, medical center, pharmacy and 24 retail stores. Many infrastructural expansions were victim of the Great Depression in 1929; only since 1951 the White City increased.