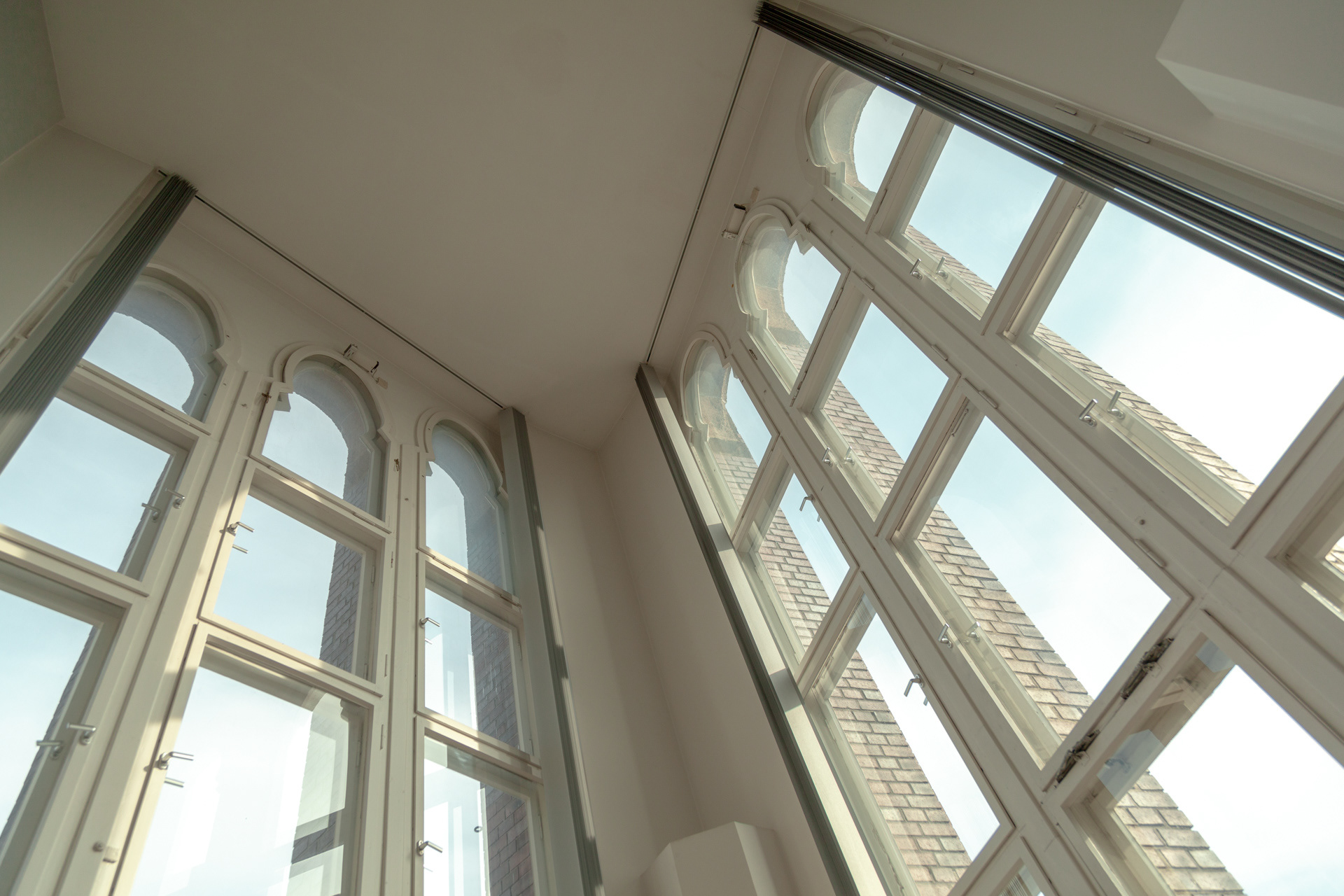 We've already talked one year ago about the Borsig Locomotives, which was in 1872 the largest locomotives' company in Europe, and in addition to the Baldwin Locomotive Works in the United States, the world's second largest locomotive supplier.
Among the other buildings in Tegel, there's the Borsigturm, built in 1922-24 and considered the first skyscraper in Berlin.
Conrad and Ernst von Borsig gave at the Berlin architecture professor Eugen Schmohl (that a little later designed the Ullsteinhaus in Tempelhof) the contract for the design of an office building, which was for the first time extend beyond the permitted height for industrial buildings of 5 floors.
The 65 m tower served initially as a water tower, by installing a water tank on the ninth floor, but then it was used as an office building, a symbol of the Borsigwerke. In the 1970s and 1990s it was renovated and reused as an office building. The interior was not accessible to visitors until 2009.
But now we've been able to get inside the tower (the 10th floor is for rent by Meistersaal im Borsigturm GmbH) and to take these pictures of the inside and of the view of the Tegel's area.