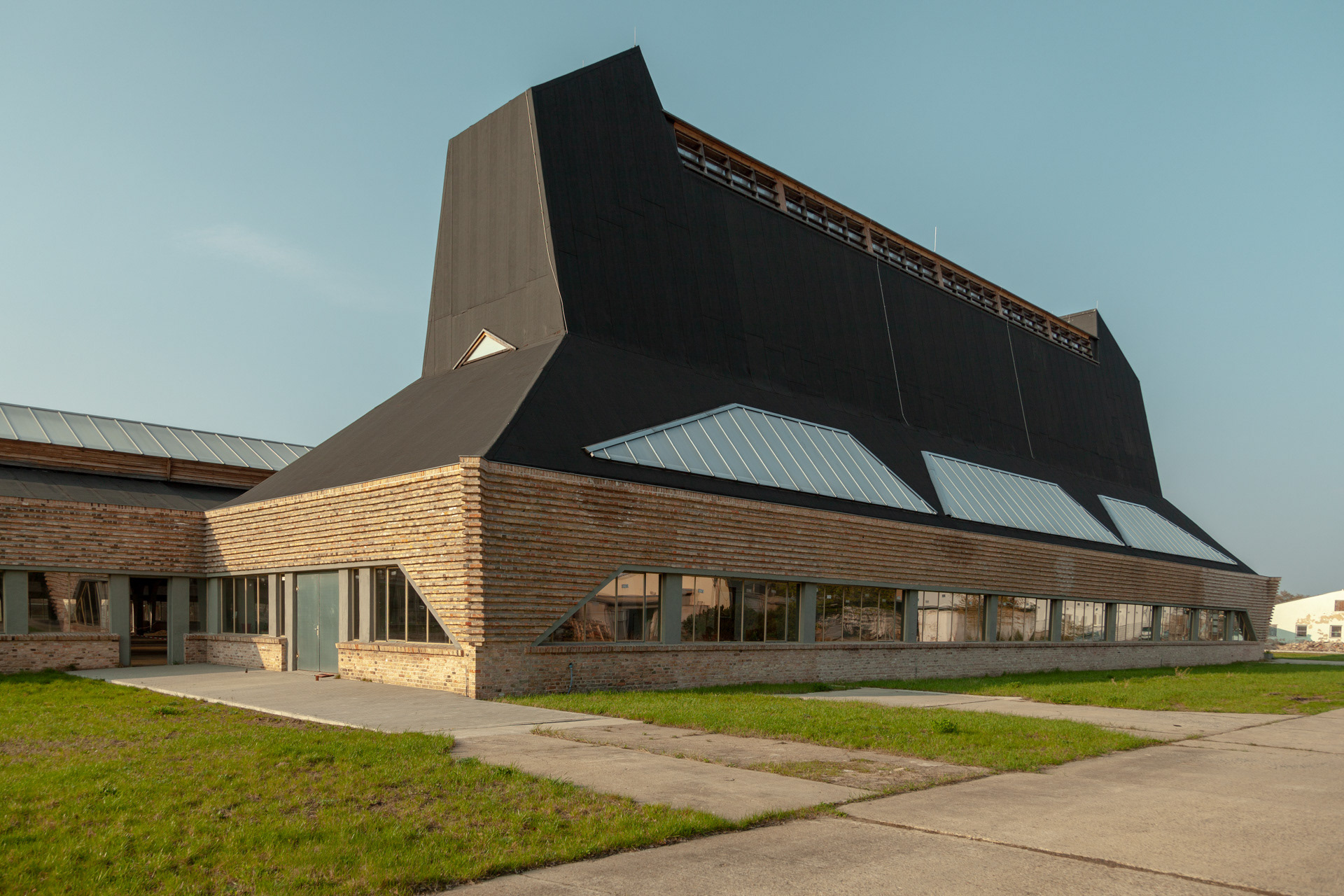 From the end of 1600 to 1800 Luckenwalde moved from a quite sleepy market town of Brandenburg to a considerable industrial development. Makers and knitters and clothiers from Thuringia encouraged to set up workshops in Luckenwalde and in 1841 they've been connected to the rail. Thirty years later Luckenwalde had made a name in the manufacture of hats especially.
In 1921 some hat manufacturers (Salomon Herrmann, Gustav Herrmann, Felix Steinberg and Robert Steinberg Robert Steinberg junior and senior) decided to merge and they decided to build a large new factory in Luckenwalde industrial road. The contract was awarded to the then relatively unknown architect Erich Mendelsohn, who was friends with Gustav Herrmann. On an area of ​​10,000 square meters emerged from 1921 to 1923 four production halls, a boiler and turbine house, a dyeing hall and two gatehouses. The genius of Mendelssohn was particularly evident in the construction of dyeing hall, the shaft-shaped hood received a modern ventilation.
Mendelsohn (who's also the same architect of the Einsteinturm) emigrated to London in 1933 as well as  the manufacturer Gustav Herrmann with his family. A year later, the hat factory was sold to the North German engineering AG and demolished the distinctive roof of the hall dyeing. Until 1945, presented here in the halls aircraft guns and anti-aircraft weapons.
After the war, the Russian army repaired here their tanks, but in 1957 the VEB bearing factory started a new production. After the reunification the factory has been closed due to high losses.
Since 2000, the Berlin entrepreneur family Ayad is willing to set up system for textiles, they back up the roofs of the former production halls to stop the decay.